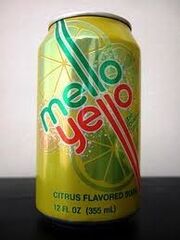 Mello Yello is a citrus flavored soda sold in the USA, Australia and the UK. The brand was launched in 1979 in the USA and was a success. Since, they have released the drink elsewhere. The drink has been used in various movies like Days of Thunder and is most likely named after the Donovan song "Mellow Yellow".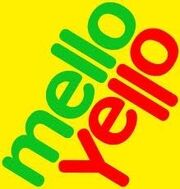 In 2011, the soda was available in Coca-Cola machines. The success of the original drink lead to Mello Yello Cherry, Mello Yello Afterglow, and Mello Yello Melon. However, all were available for a limited time only.
Ad blocker interference detected!
Wikia is a free-to-use site that makes money from advertising. We have a modified experience for viewers using ad blockers

Wikia is not accessible if you've made further modifications. Remove the custom ad blocker rule(s) and the page will load as expected.